This program emulates practically all Sinclair machines, Amstrad successors, diverse clones and lot of more-less exotic peripherals.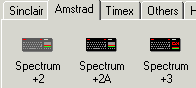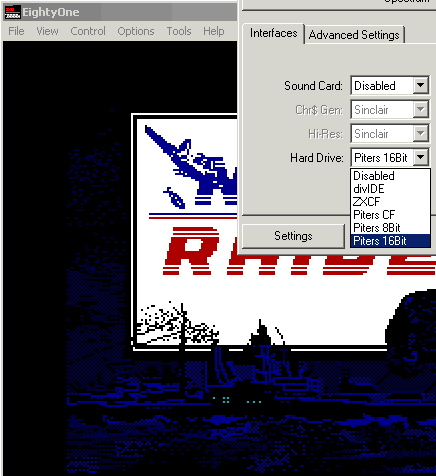 There is emulation of many hard disk (IDE, CF) interface. For this site is most interesting emulation of 'Piters' interfaces -
Hardware projects
. There are required ROM files for diverse interfaces and filesystems.
Unique feature is possibility of direct work with attached hard disks or Flash cards (via reader):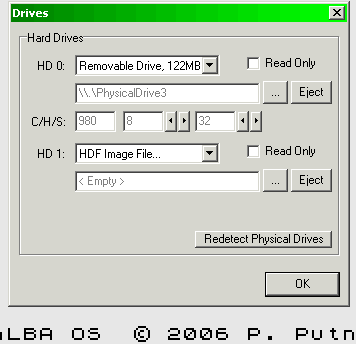 It will work only in Win 2K, XP and later.
Spectrum emulation is based on Fuse open source, so compability is here.